Candid Arts Trust in Angel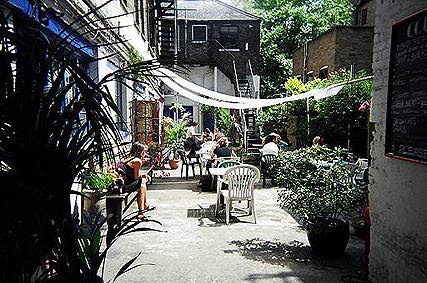 Our venue is the Candid Arts Trust, a hub for students and locals from the community who come for its calm & serene grunge decadence and the fabulous opportunities it offers.??We operate under a larger program called the Candid Projection Room, a regular film and video night for emerging artists and recent graduates to present and discuss their work. The events always take place on a Tuesday evening.
http://www.candidarts.com/

Candid Arts Trust is based at its arts centre in Torrens Street, behind Angel tube in Islington, London. Two Victorian warehouses totaling 23,000 square feet have been converted into 6,500 sqft of exhibition space, two loft-style galleries, as well as 20 artists studios, banqueting, conference and screening rooms, rehearsal spaces and a cafe.

CANDID ARTS TRUST??br /> 3 Torrens St, London, EC1V 1NQ
Tel: 0207 837 4237
E-mail: info@candidarts.com??/a>
Registered Charity No 1051672
(Please note, our event is based at Candid Arts but submissions should be sent to the address listed in the submissions section)