About The Loose Play Atari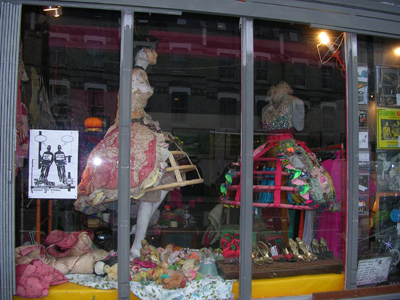 Amanda Wasielewski (amanda@durationlondon.com) is currently at the Slade School of Fine Art at UCL in the MA programme. Her artwork and art historical/ theoretical writing revolves around urban spaces, global capitalism, and materiality and immateriality in relation to technology, among other things. Amanda's involvement in Duration:London stems from an interest in expanding her participation in London's art community by pursuing a long-held but never realised interest in curation. After participating in one of the Evenings of Delight screenings, she took the opportunity to work with Mika to remodel the event into Duration:London.

Mika Hayashi Ebbesen (mika@durationlondon.com) became involved with Evenings of Delight six months after arriving in London, fulfilling a passion for curation & the thoughtful exploration of other artists' work. With interests in contemporary performance, environmental awareness, religious philosophy and gender politics, Mika graduated from Oberlin College '07 (Ohio, USA) with a self-declared title of "aspiring artist". She is currently working for writer/sculptor Liliane Lijn & photographer Norbert Schoerner, as well as looking for ways to consolidate & express the recurrent theme of "suspension" in her own artwork.